19 Apr

Unlocking your genes for wellness with Dr Peter Dingle PhD
Unlocking your genes for wellness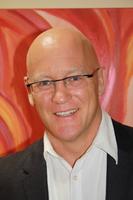 Dr Peter Dingle PhD
We are more than our genes.
Our genetic expression is a product of what we do to our bodies through our diet, lifestyle, environment and even our attitude. This is the science of epigenetics.
The research now shows that we can prevent and even reverse illness to achieve optimal health by how we communicate with our genes.
In our presentation you will learn how diabetes, MS, clogged arteries, high blood pressure, and so many other chronic illnesses can all be reversed and we can regain our health.
Dr Dingle dispels myths and confusion around healthy eating and lifestyle and how to create long lasting wellbeing.
Dr Dingle (PhD) has spent the past 25 years as a researcher, educator, author and public health advocate for common sense. He is one of Australia's leading motivational health speaker and currently has 14 books in print with the latest ones "Unlock your genes for weight loss (just released)" and Reversing heart disease blood pressure and blocked arteries without drugs".
Live Better @ Diskin Life with Dr Peter Dingle PhD